Chip Systems offers a comprehensive host of integrated IT services, designed to meet the growing demands of your business.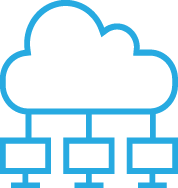 Cloud Solutions & Storage
Advance your business to new heights. Harness the power of the cloud.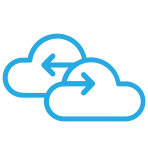 Accelerate Your Digital Transformation. Harness the power of the cloud.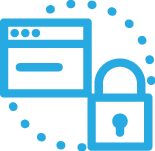 Security threats are on the rise. Is your data safe?
Virtual Employee Onboarding
Onboard new employees with ease.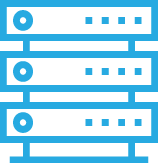 Backup and Recovery Solutions
Be proactive. Prevent data loss issues before they occur.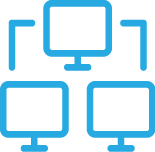 Network Design and Configuration
Designing technically & financially feasible networks, for optimum business performance.
"With offices in London, Dorking, Munich and Paris we need a high level of technical knowledge and reliability. Just as important, we wanted one main point of contact who knows our system inside out, monitors the system health and is always the person we call when we have issues. And that is exactly what Chip Systems give us."
Columbia Threadneedle Investments
"A really friendly, personalised service. Chip Systems professionalism takes the stress out of IT leaving us to get on with our work."
Ashley Page
"We wanted an IT company who would know not just our system but our users as well. The fact that when we contact them we always get the same engineers means that we don't have to explain everything from the beginning every time and fixing a problem is far more efficient."
Trident Trust Company
"We wanted an IT supplier who would put someone in our office for a few hours every day and offer us fast response support all other times, Chip Systems said they would do it and for the last 10 years they have done just that."
RDP Newmans
"We moved to Chip Systems 15 years ago as we needed a larger, more reliable supplier who could cope with our growing IT demands, and we have never looked back."
The Whisky Exchange
"With multiple sites around the country and many remote workers, we were looking for an IT company who would provide a reliable Hybrid cloud and on-prem solution, and support multiple locations. Chip Systems have proved to be exactly what we were looking for."
MY Construction
"Friendly knowledgeable engineers, who call back when they say they will, and a company who actually care about our system. What more do we need."
Avon Group Of Companies
"Chip Systems moved us from being an on prem system to being a completely cloud based solution, and it all went without a hitch."
Edward Charles
"Knowledgeable and friendly support staff. They know all our users on a first name basis, and when we call their helpline, we know who we are talking to."
Bude Nathan Iwanier LLP